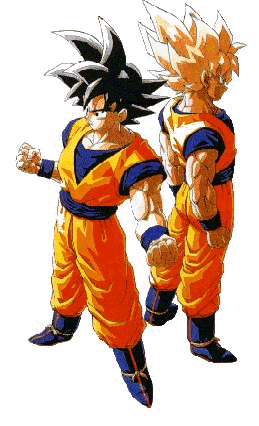 Goku (Super Saiyan: Main Character)
Goku was Born on the planet Vegeta. His Original name was kakorat. The Saiyans sent him to earth as a baby to destroy it, and rid it of human life so the saiyans could sell the planet. But goku fell on his head, causing him to forget. So he lived the life, just like a human would...except with a tale, and an immense Power Level.....He married his wife, Che-Che, and has a son named Gohan. His Famous and most deadly attacks are the Kamehamaha, and the Kaokan attack. He also has the skill...Instant Transmission..or better known as teleport!



Gohan: Gokus First Son

This Character is probably one of those coolest characters in the series. He has a deep power within him, that was released during the Cell Series.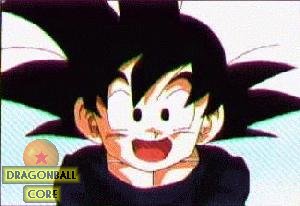 Goten (Goku and Che-Ches Second son)
Goten is Goku and Che-Ches Second son, after gohan. I know very little of this child, but what is fasinating about him , is that he turns Super Saiyan at the age of 6! Trunks and Goten fight one on one in a martial arts tournament and they are pretty much equal. If i find out more about him, ill add to this.